How to Prepare Your House for a Winning Sale This Spring [INFOGRAPHIC]
How to Prepare Your House for a Winning Sale This Spring [INFOGRAPHIC]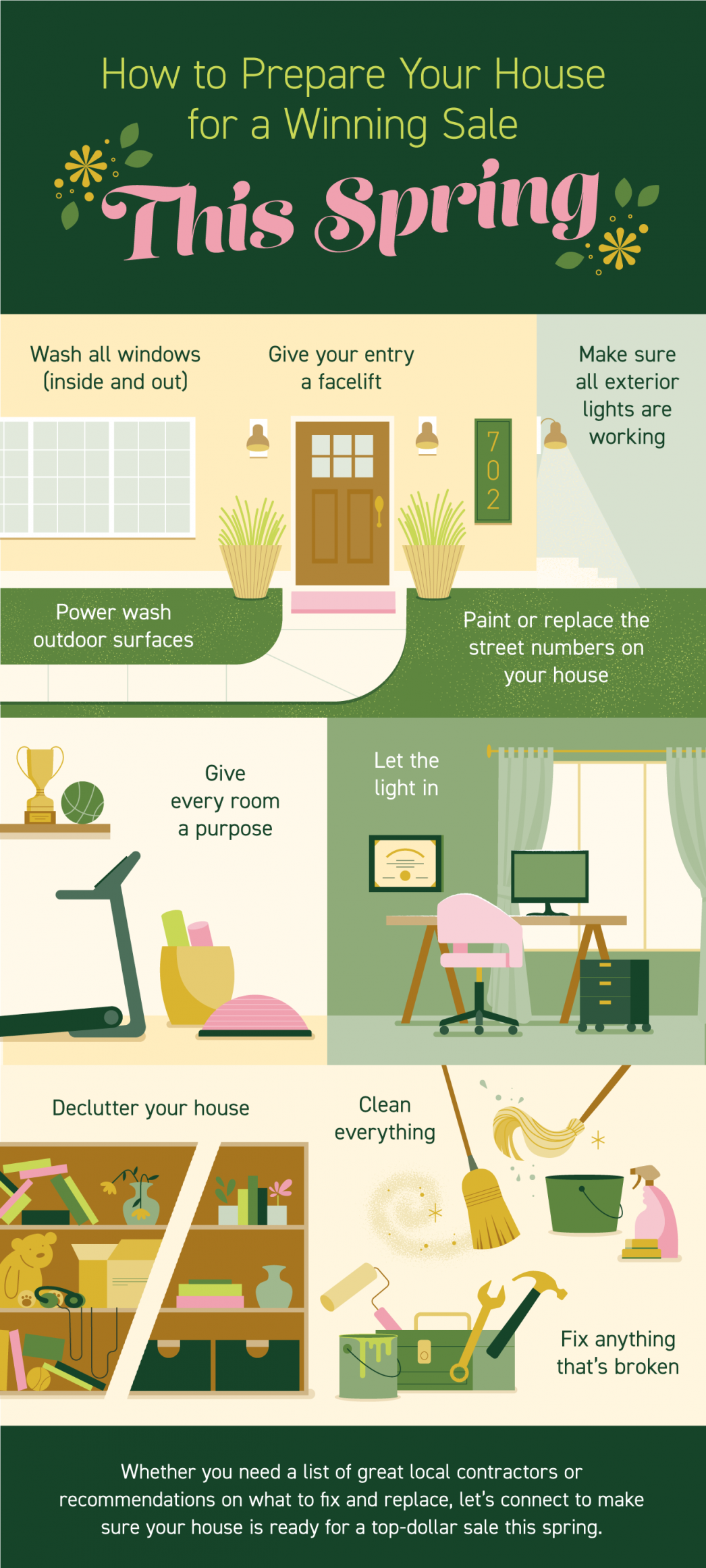 Some Highlights
---
Find out what your home is worth
---
Written by Cano Real Estate on . Posted in Selling a Home
Tags: for sellers, maintenance, Seller
Trackback from your site.
Testimonials
Kelly Winn did an excellent job in getting our home sold. Property was sold

in one day

. Very professional service. Kelly is very knowledgeable and understanding of the entire process. He helped schedule work to be done as needed. I have always found him to be very helpful. I would recommend Kelly to anyone looking for an honest, reliable realtor.